5 Things to Do Before Your First Bike Tour
Bike touring is the act of going long distances to visit a location, using nothing but a bike. It sounds fun on paper, but bike touring is actually one tough sport! Even if you want to go at a slow, party pace, there's still a lot to do before you can hop onto your bike and go somewhere far.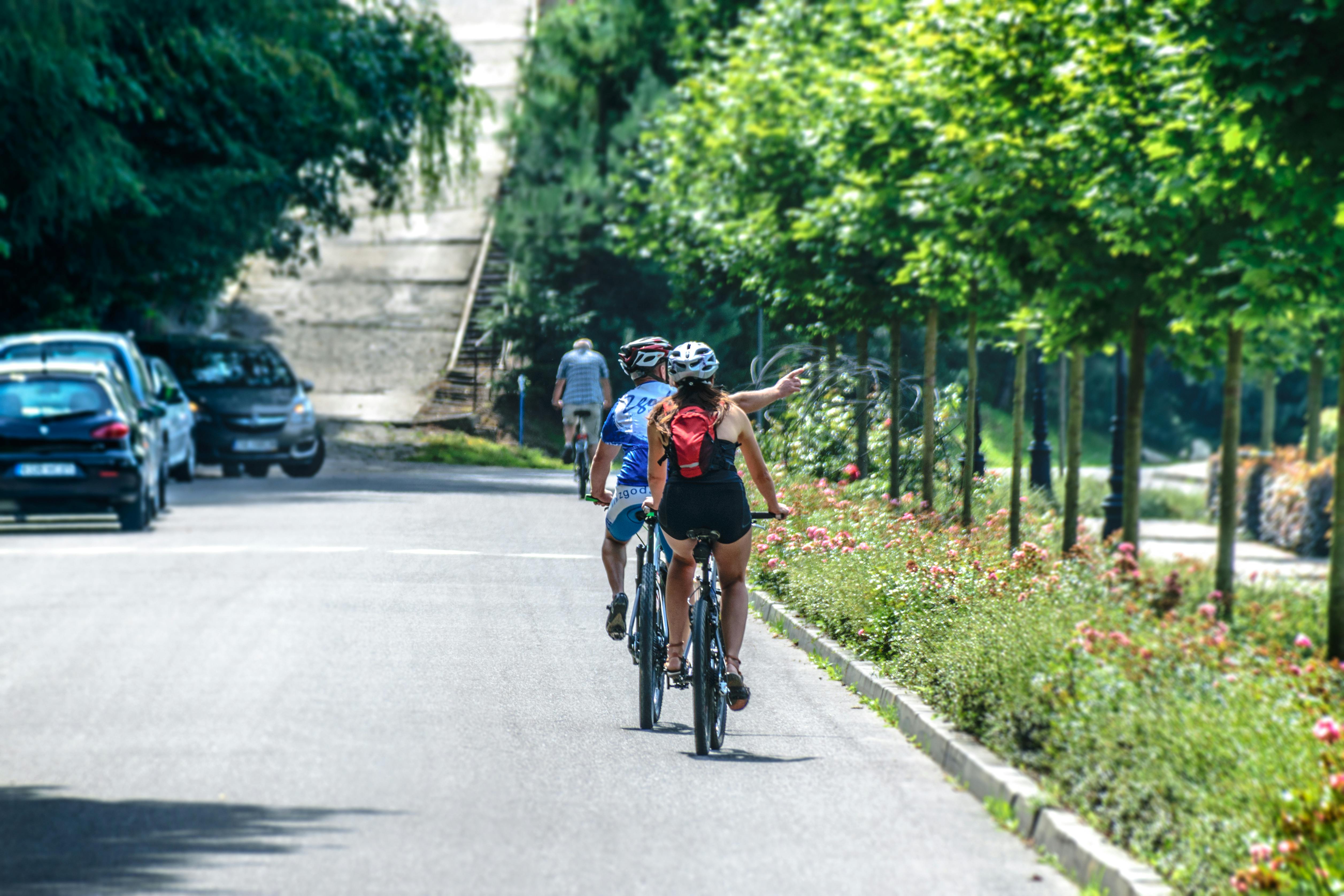 Today, we'll be taking a look at five of the best things to do before you begin your bike tour, to ensure that you can have the best experience on your bike!
Five things to do before your first bike tour
Find the right bike, and all of the gear you'll need.
Before you go on your first bike tour, there are a few things you'll want to do. First, you'll need to purchase a bike that works for the type of tour you want to do. Offroad tours would need mountain bikes, road tours will need touring or road bikes. You also need to purchase gear such as panniers and handlebar bags to keep your gear in place.
Besides that, you're going to need some essentials to see you on your way. Bike tools such as a high-quality multitool, a hand pump with a pressure gauge, and some spare tubes will make sure that whatever happens, you can always get back on the road. Make sure you do prior research on what tools you'll need for the terrain you'll be tackling!
Train your body.
Your first bike tour is going to be a blast—but it's also going to be physically taxing. That's why it's so important to make sure you're prepared for what lies ahead. Start training your body now: get on your bike and go! You may not have the endurance of an Olympian yet, but do what you can and push yourself by adding more mileage or time on the bike every week.
You should also consider cross-training—that is, doing exercises other than cycling that will help build muscle strength and endurance in different muscle groups. For example, try jogging or running for 30 minutes a day before or after your ride. If you aren't already doing this kind of exercise regularly, start with 10 minutes at first and build up from there.
Get familiar with your route.
If you want to do a bike tour, you should do your best to research the paths you're going to take. This way, you can avoid getting lost and also make sure that you get to your destination safely. While getting lost is a natural part of bike touring, it's better to have a pre-planned route to avoid any untoward incidents.
The best way to research these paths is by using Google Maps. You can use this tool to see where the roads are and where they lead, which will help you plan out your route before setting off on your trip. There are also tools like Komoot and Strava with preplanned bike routes that you can use to tour, or augment your existing route!
Pack wisely.
It's easy to overpack for a long bike tour, but keep in mind that the more weight you carry, the harder it will be to pedal your bike. That's why you should learn how to pack wisely when planning a bike tour! If you're on a long-distance trip, you might need things like camping gear or warm clothes to keep yourself comfortable as the weather changes.
For shorter trips, though, you can probably get by with just packing light clothes and some snacks! You'll also want to consider whether or not you'll be staying in hostels along the way. If so, make sure that all of your belongings are small enough for storage in lockers at hostels—if they aren't, then they'll have to stay with friends or family until your next stop!
Keep your documentation handy.
If you're traveling on a bike tour, you may have already learned that the process of entering and exiting countries can be a bit of a hassle. The documentation needed for each border crossing varies from country to country and even sometimes within borders. Some countries require passports, others only require IDs, and some ask for both!
To make sure you don't get stuck with a hefty fine or worse—stuck in an unwanted country—it's important to have your paperwork ready at all times. Most people keep their passports and IDs stowed away in their frame bags so they can easily pull them out when asked by border patrol officials.
Key Takeaway: Getting ready for a bike tour requires a lot of effort!
While bike tours can be extremely fun and rewarding, they also require a lot of preparation and planning. There are plenty of resources and people out there who are glad to help, but you have to put in the time yourself.
It's a lot more than just getting on your bike and pedaling somewhere – there's camping gear to think about and outfits to buy, routes to plan and maps to consult. But don't get overwhelmed! All of this effort is worth it when you're out on the road, enjoying the fresh air and exploring new places in an eco-friendly way.